기본 정보
모형: 20171208huaxingpower
Size: Powder
Additional Info
포장: bag
생산력: >1000sets
수송: Ocean,Land
원산지: China
공급 능력: >100000bags
인증 : standard
포트: Port of Shanghai,Port of Shenzhen,Port of Tianjin
제품 설명
Goji berry is a rich source of nutrients and amino acids. It contains 18 amino acids, 21 trace minerals and several vitamins and minerals. It has six times more amino acids than bee pollen, 500 times more Vitamin C by weight than oranges, more iron than spinach, and more Beta carotene than carrots. Goji berry contains minerals like Calcium and Magnesium, and Vitamins B1, B2, B6 and Vitamin E, normally found in grains and seeds and rarely in fruits. In addition, these berries contain many complex compounds and phytonutrients. High levels of protein content (13% of these berries are protein - higher than whole wheat), and antioxidants are other nutrient highlights. In addition, Goji berries contain Beta-sitosterol, Betaine, and essential fatty acids. With all this nutrition packed into it, it is small wonder that these berries have a great medicinal and health value.
1. Rich Vitamins and Minerals
2. High ORAC Value
3. Help the immune system
4. Liver protection
5. As good hemopoiesis promoter
6. Vison improvement function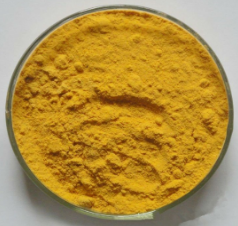 Product: Goji Extract
Latin Name: Lycium barbarum L.
Extraction part: Fruit
Active Ingredient: Polysaccharide
Test Method: HPLC
Specification: 20%-70%
Color: Yellow Brown
Size: 95% Pass 80 Mesh
Main Function of goji Extract:
1.Goji Berry Powder inhibits tumor growth and improves disease resistance.
2.Reb Wolfberry Extract is powerful anti-oxidant which extends life and improves the memory.
3.Goji Extract neutralize the side effects of chemotherapy and radiation.
4.Goji help normalize blood pressure and balance blood sugar.
5.Goji stimulates secretion of HGH (human growth hormone), feel and look younger.
6.It lowers cholesterol, helps with weight.
7.It enhances sexual functions and improves fertility.
8.It supports liver, eyes, kidneys and strengthens muscles and bones.
9.It relieves insomnia, headaches and alleviates anxiety and stress.
10.It is known to promote cheerfulness and brightens the spirit.